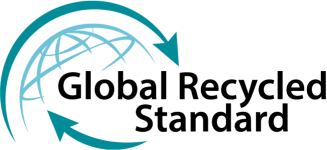 GRS
GRS 2018-005
Global Recycle Standard (GRS) certifies products obtained from recycled materials and manufacturing activities. It enhances products made from recycled materials, in compliance with environmental and social criteria extended to every stage of the production chain.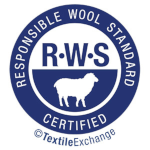 RWS
RWS 2019-009
The Responsible Wool Standard (RWS) is a voluntary program that helps sheep farmers meet consumer, retailer, and brand demands. The standard certifies they meet rigorous animal welfare and land management requirements and criteria.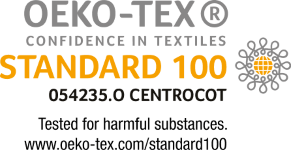 OEKO-TEX
Oeko-Tex certifies non-hazardous end-products and all of their components. Products that carry the Standard 100 label have been tested and proven free of harmful levels of any toxic substances. By contrast, GOTS certified the organic production of raw materials such as cotton, flax etc.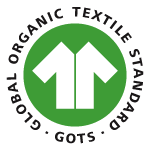 GOTS
The Global Organic Textile Standard (GOTS) is a comprehensive certification service for any step throughout the textile supply chain. It defines high-level environmental and social criteria along the entire organic textiles supply chain.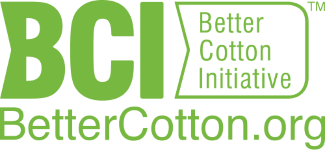 BCI
BCI is a voluntary, non-profit program that works with farmers worldwide to make cotton production better for people, the environment and communities where it is grown, and ensures a responsible use of cotton.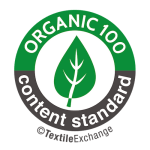 OCS
The Organic Content Standard (OCS) applies to any non-food product containing 95-100 percent organic material. It verifies the presence and amount of organic material in a final product and tracks the flow of the raw material from its source to the final product.